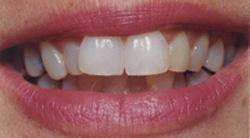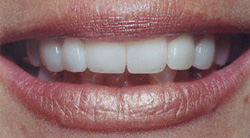 No, your eyes don't deceive you. Dental veneers are so natural-looking, no one will ever know you have them! A dental veneer, which is made of biomaterials, is a non-invasive treatment, too! Just ask the patients of Northeast Anaheim's Richard Scott, D.D.S.!
Embarrassing gaps and cracked, weakened, and discolored teeth are a thing of the past. You've got Dr. Scott's extremely dramatic cosmetic dentistry makeover solution of ultra-thin porcelain dental veneers! These natural-looking teeth replacements return structural integrity to your teeth and a smile to your face!
Because of the custom fit and the slightly translucent finish of dental veneers, no one will believe you're wearing them--and neither will you, until you see what a gorgeous, perfect smile you now get to show off all over Anaheim! Learn more about dental veneers from Dr. Richard Scott by contacting Richard B. Scott, D.D.S. at (714) 635-0892 or via the online form for a consultation!
See More Before & After Smiles For ...